Here When You Need Flooring in Williston, VT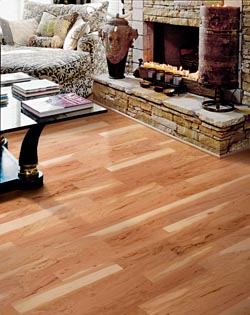 When purchasing floors, it's essential to buy them from a trustworthy source with a great selection. That's where Flooring America at the Carpetbagger comes in. We are proud to be your first choice for superior flooring in Williston, VT, and the surrounding areas. We carry an exceptional selection of floors in our showroom, making it easy for you to find the one that is perfect for your space.
Such a broad range of options may seem daunting at first. Fortunately, the knowledgeable and experienced professionals at our store are here to guide you every step of the way. We'll start by discussing what you're looking for from your new floors. Perhaps you're searching for a floor that will tie a room together and match your existing decorations. Maybe you want to add lasting value to a particular area in your home. Whatever the case may be, our flooring store is simply an excellent choice.

The Perfect Shopping Experience
When you shop with us, you'll enjoy our showroom almost as much as you'll enjoy your brand-new floors. We carry the top brands from the most respected names in flooring. You'll be able to rest assured that any floor you buy is of the highest quality. No matter what kind of floor you choose, you'll leave our showroom with total confidence in your purchase. We're proud of our outstanding selection and our team knows our offerings inside and out so they can provide you with tailored advice about our home flooring selection.

Protecting Your Investment
Once you've purchased your new floors, it's important to take great care of them, to ensure that they last for many years to come. Every type of flooring has a different care profile. Our team will provide you with smart advice about how to look after your new floors. With our help, you'll get the most out of your investment.

Meeting Your Installation Needs
In addition to offering a wide variety of quality floors, Flooring America at the Carpetbagger is proud to fulfill all of your flooring installation needs. Our team will install your floors correctly, saving you time and money in the end. Over the years, we've developed a strong reputation for excellent installations, and we intend to maintain it. Trust us to serve you with efficiency, integrity, and honesty at all times. You deserve great service, and that's exactly what we'll provide.


Contact us to learn more about our flooring selection. We proudly serve our customers Bristol, Burlington, Grand Isle, Westford, Colchester, Jericho, and Williston, Vermont.