Waterproof Flooring in Williston, VT
Accidents happen in busy households. From pets and children making messes to plumbing problems, there's a lot that can go wrong. However, staining, mildew, and water damage aren't inevitable. Visit Flooring America to shop for waterproof flooring in Williston, VT, that looks great and wards off damage. We are proud to offer a wide variety of surface options to suit all your stylistic and practical needs.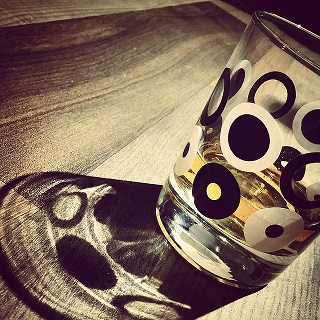 Why Waterproof Is the Way to Go
You drink, clean with, and wash with water every day. While water is essential, it also has the potential to cause a lot of damage. For example, if water splashes out of a full tub and seeps through the flooring, it can create subflooring damage that is difficult and expensive to fix. Likewise, damp flooring may develop mold and mildew. Even a small accident could leave behind a stain.
You don't have to worry about splashes and spills when you install waterproof flooring. Waterproof surfaces are specially designed to prevent liquids from seeping in. In addition, many spills are easily wiped up, leaving behind no trace of the accident.
This easy maintenance and damage prevention make waterproof surfaces ideal for households with pets and young children, as well as businesses prone to spills. Stop by our showroom to learn more about the advantages our waterproof options offer and to find the right product for your property.
Discover Your Ideal Waterproof Floor
Recent innovations have resulted in more waterproof options for homes and businesses. Waterproof vinyl flooring and carpet are two of the most popular options. Whether you prefer the foot-friendly texture of carpeting or you want a stylish hard surface to accent your interior design, there is a waterproof surface available for you. Talk to the sales associates in our showroom for information on the unique advantages of each type.
You may be surprised to learn that a carpet can be waterproof. These carpets are made using a special backing that prevents liquids from seeping through the material. Likewise, some types also have carpet fibers that are treated to repel water. For details on specific waterproof carpet products, talk to our team.
A wide variety of vinyl and laminate flooring products are available, allowing you to easily choose the best style for your needs. These surfaces look great in bathrooms, kitchens, and laundry rooms, as well as other areas. There are even hard surface options that imitate the appearance of tile and hardwood. Work with our staff members to discover the ideal design choice for your project.
Contact our store for more information on our extensive waterproof flooring collection. We proudly serve homeowners and business owners from throughout Williston, Burlington, Westford, Colchester, and Jericho, Vermont, as well as the surrounding areas.